Congressman Jim Baird (4th District Indiana) was re-elected to a second term. All of us on Lake Freeman could not be happier. He has been a stout advocate for the Lake. In his promise to constituents, he called the Lake Freeman situation a "Catastrophe". He also vowed to make sure the lowering and its' affects never happens again. A big thank you to Congressman Baird!

We appreciate Senator Mike Braun and all of our elected officials efforts to help mitigate this insane water release mandate. So here we are in Mid-October, the Federal Court of Appeals just heard the SFLECC case. Let's keep our fingers crossed. We had a great rally on October 3rd. Over 250 people showed up, there were some great signs and a lot of passionate speeches. BUT… this is far from over. News Nation just did a story featuring the man responsible — Scott Pruitt. He is a Field Supervisor for The US Fish and Wildlife Service. Watch the story. Why did he not refer to the mandated a minimum of 500 cfs of water to be released from the Oakdale Dam AT ALL TIMES? Not a word. Instead the story was framed as if the Lakes are responsible for keeping water from the lower Tippy.
Here is a FACT: Lake Freeman mussel deaths now stand at over 221,200 due to USFWS draw down!!!

It's getting real now. George Wade, owner of Sportsman Inn, speaks on WLFI18 about the impact of the USFWS water draw down mandate. The only question is… Where does he send the $10,000 bill? Let's all help George swing by The Sportsman Inn and any a meal!

8-22-2020
The annual SFLECC meeting was held at City Park. The meeting covered Lake Freeman water levels, administration updates and election of new Board members, but the topic most people were interested in was the lake level situation on Lake Freeman.
UPDATE 3-2-2021 — AFTER EIGHT MONTHS LAKE FREEMAN WATER LEVELS ARE BACK TO NORMAL! THANK YOU Mother Nature.
About 40 people were in attendance to hear Lake Levels Committee Chair John Kopplemann give an update. It seems in the short term all we can do is pray for rain. On October 5th there is a Court hearing. SFLECC is challenging the science originally used to set the hydration flow for the Lower Tippycanoe River. Don't hold your breathe for a verdict. Kopplemann told the audience there quite possibly could be a continuance. He and the rest of SFLECC are doing all they can to find a logical resolution. The US Fish and Wildlife Service issued a mandate in 2012 to maintain a minimum flow from the Oakdale Dam of 500 cfs to maintain hydration for the endangered mussels that inhabit the lower Tippycanoe river. Keep your fingers crossed for compromise. Until then do a rain dance.

SFLECC, NIPSCO, FERC & USFWS: Lake Freeman Water level Policies
In 2012 NIPSCO petitioned the Federal Energy Regulatory Commission (FERC) to amend its license. Currently the license requires NIPSCO to not let lake levels fall more than three inches. Last year when The Fish and Wildlife Service mandated a higher minimum water release from Oakdale Dam, NIPSCO was actually violating their agreement. If approved, the new license would allow for up to a 12 foot drop in water levels! Which is basically back to the original river bed. In, February, SFLECC encouraged everyone to write a letter to FERC to voice concern and decline the request. For links and more information click here. SFLECC is working on behalf of all of us. They need funding to continue the conversation, so please make a donation at sflecc.com. As soon as we hear any news we'll post.
The lower Tippecanoe River is home to over twenty-five species of clams, mussels and mollusks. Five of which are on the US Fish and Wildlife Services's list of endangered species. They're found in the portion of the Tippecanoe River below Oakdale Dam south to the Wabash River. The list includes the clubshell, fanshell, rayed been, sheepnose and snuffbox. The rabbitsfoot, a candidate for federal listing is also found here, along with several state-listed mussel species.
By order of the USFWS, NIPSCO, who owns and operates the Oakdale dam, must release a minimum amount of water to keep the lower Tippy adequately hydrated. There are two water flow monitors to give accurate information. One is located North in Winamac and the other just south of the Oakdale Dam. Whatever the rate is at the Winamac gauge 1.9x that amount must be released from the Oakdale Dam. This is done in times of dry conditions when flow rates dip below 500 cubic feet a second at Winamac.

When your boat is thirsty for gas, make sure you satisfy your hunger pangs too. Susan's Freeman Bay is the place to fuel up for everyone. Now her snack list is posted on the gas pumps. Susan also has a brochure so you can be prepared when you dock.She has about anything you could possibly want. And lots of cool merchandise inside, but you can't go in right now so ask. The gals who work the dock are working their tails off, give a tip!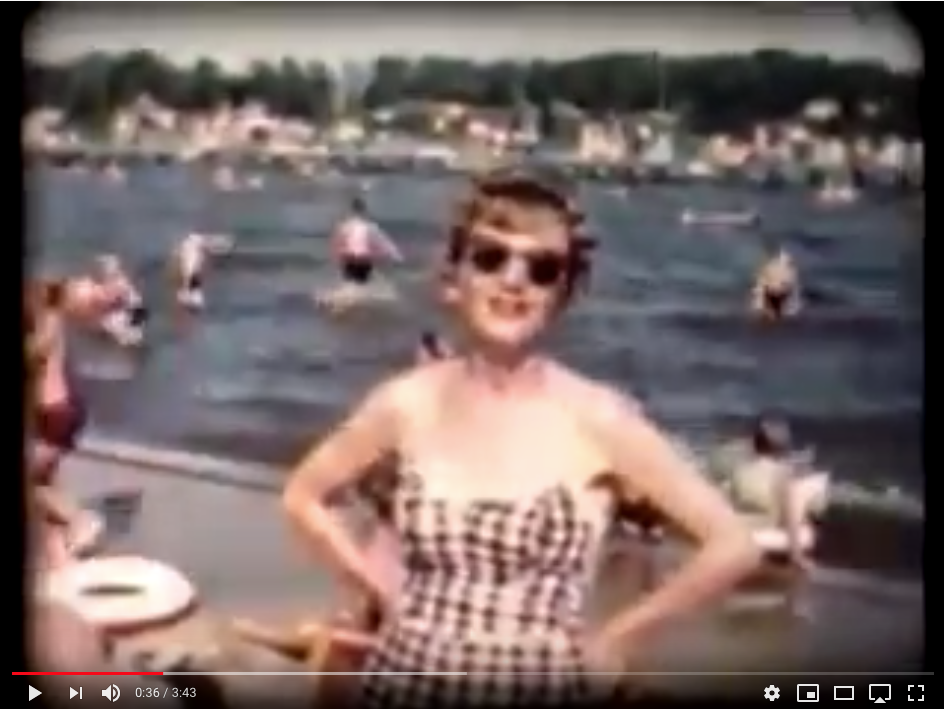 Saw this on You Tube and thought I'd share. Welcome back Indiana Beach!.

Lake Freeman Welcomes the Beautiful White Pelican
Beautiful White Pelicans have found Lake Freeman to be a nice resting spot from their winter breeding grounds in Minnesota. I guess Monticello Indiana is now on their migratory route. The story above indicates Missouri is their main route. It seems that February and March are now prime bird watching months on the Lake. Bald Eagles, Swans, Sand Cranes, Blue Herrin and now White Pelicans! Bust out your binocular's and start scanning the waters. We are truly blessed to share our lake with these incredible creatures.

In our recent survey, over 200 people responded to what they really enjoy on Lake Freeman. Overwhelmingly it is boat rides followed by fishing. The surprising thing to us was how low sitting around a bon fire was. But hey, we get it, there are so many beautiful homes to look at. Fishing was second and that's no surprise. The stocking program has proven to be a success. Crappies, Silvers, Walleye are all being pulled out big and healthy. There is another survey currently on our home page, please offer your opinion.

Here is an incredibly touching show that recaps one mans memories and gets to the heart of the special experience that is boating. We've all had many of these moments on Lake Freeman. It was produced and posted courtesy of Discover Boating. Enjoy!

What's all the talk about Lake Freeman Lake Levels?
Back in 2012 the US Fish and Wildlife Service mandated the Oakdale flow rate be a minimum of 500 cvs to somehow protect endangered clams and mussels. In dry times this can cause a drop in lake levels. For more information on the flow rate from NIPSCO visit https://www.nipsco.com/about-us/hydro-power/curren… We have all been hoping for a common sense solution to this situation. Recently the SFLECC petitioned the Federal Energy Regulatory Commission (FERC) to study the situation. They just released their report, which seems positive. for more information on that visit http://www.sflecc.com. In the meantime do your rain dance!

Fish
Hybrid Striped Bass, Walleye, Smallmouth Bass, Largemouth Bass, Channel Catfish, White Bass, White Crappie, Longear Sunfish and Bluegill